Our temporary sign…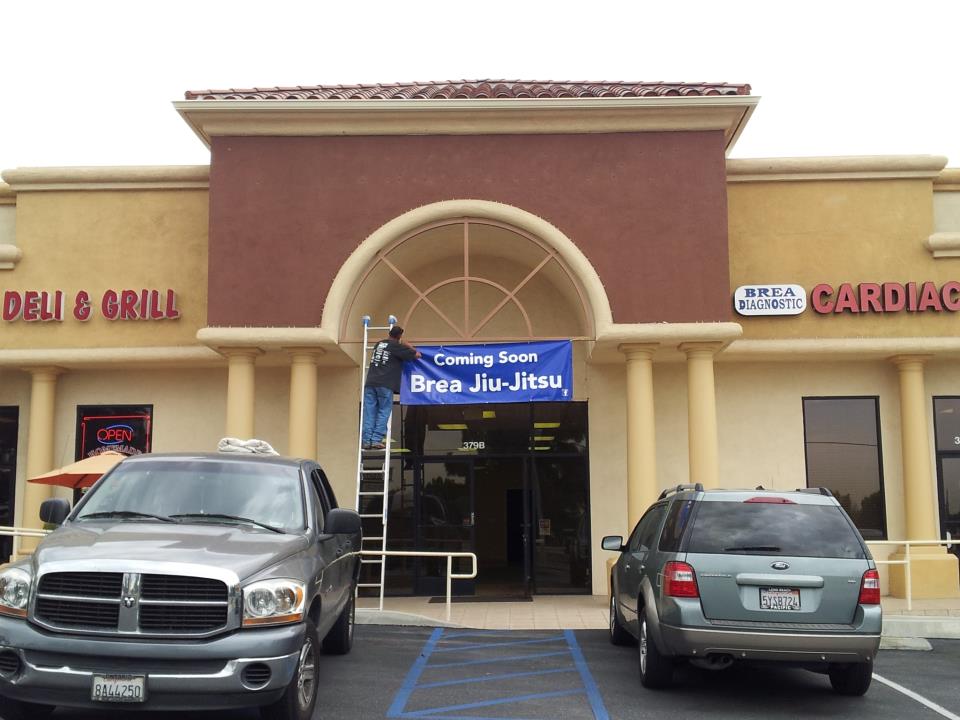 The "before". Taping off the mat space…thinking of making 1/2 foot more walkway on side….hummmmm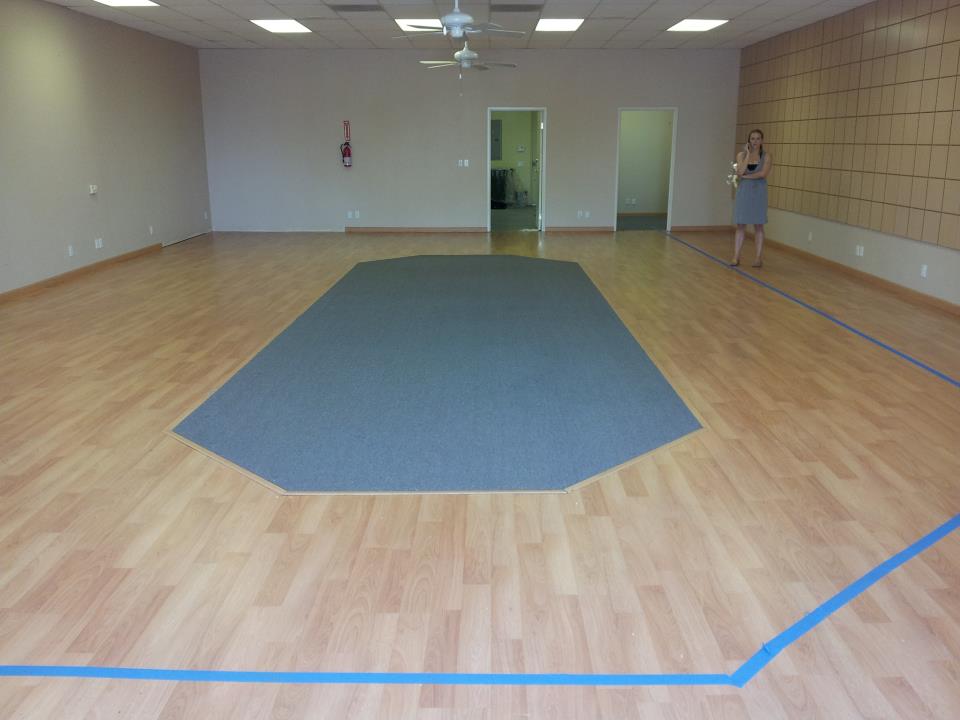 Day 1 Construction: Removal of floors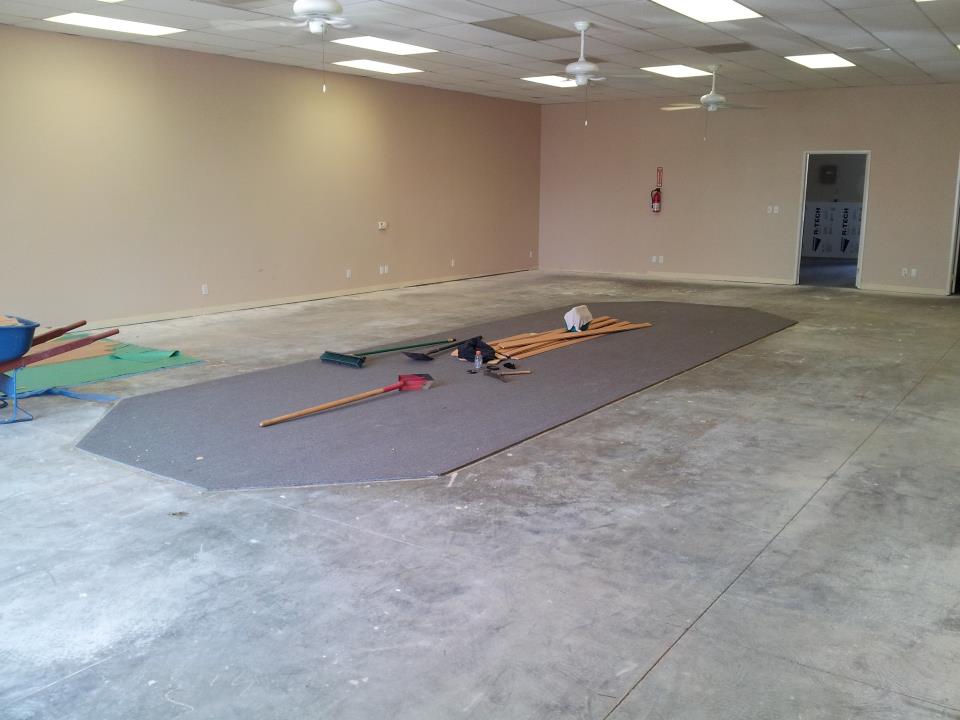 Construction update Aug, 22. Much bigger now! Only 1 more wall to demo..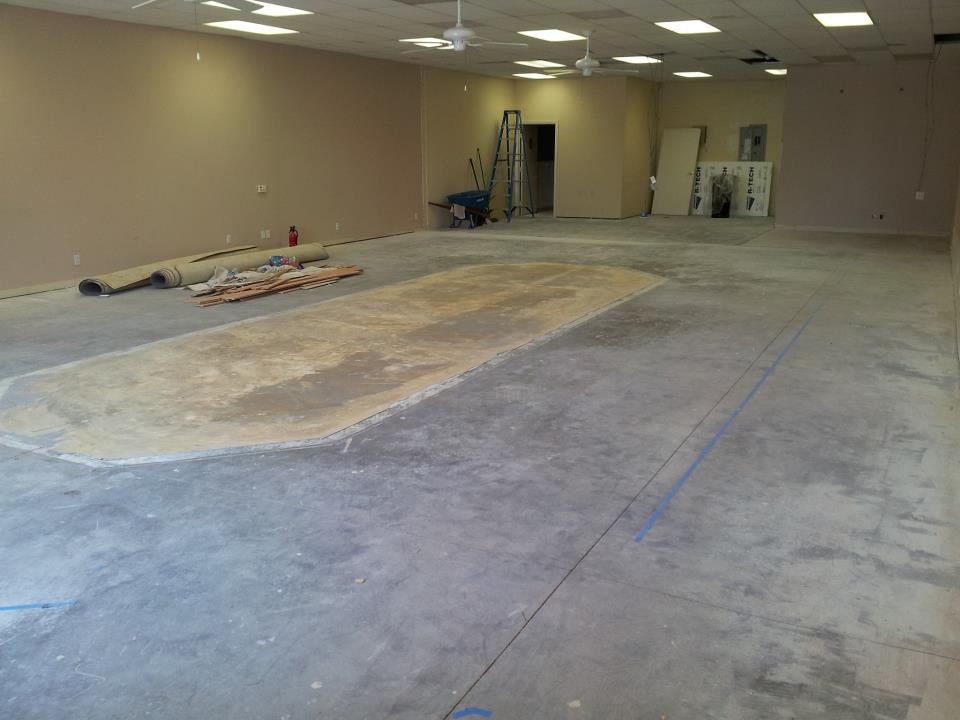 Construction update Aug, 22. Removed the dividing wall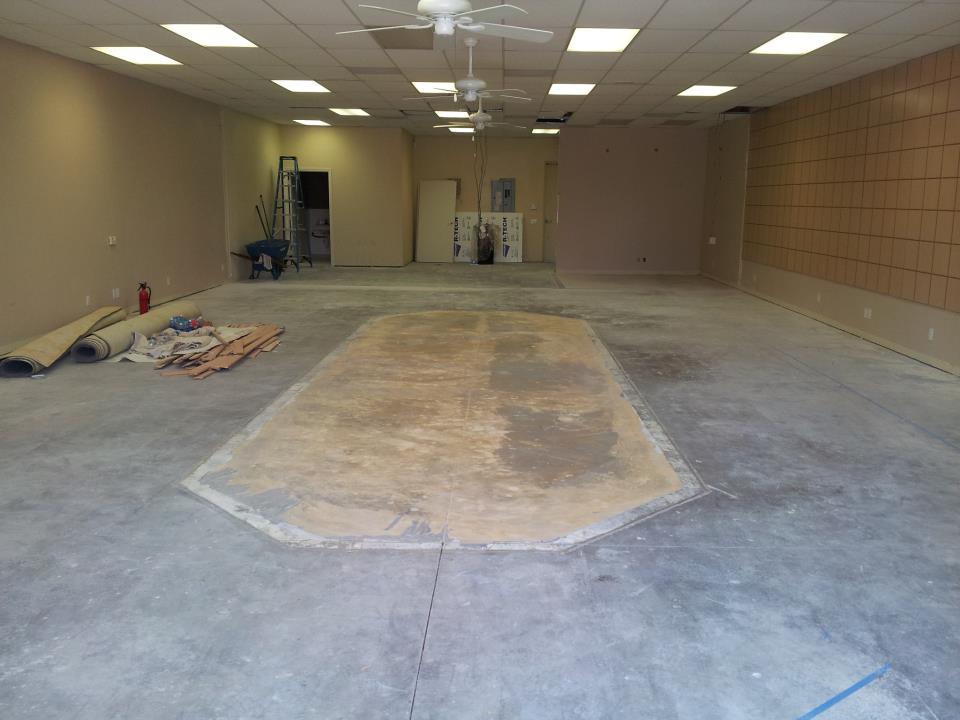 Aug 24: Tore out the horrible bathroom floor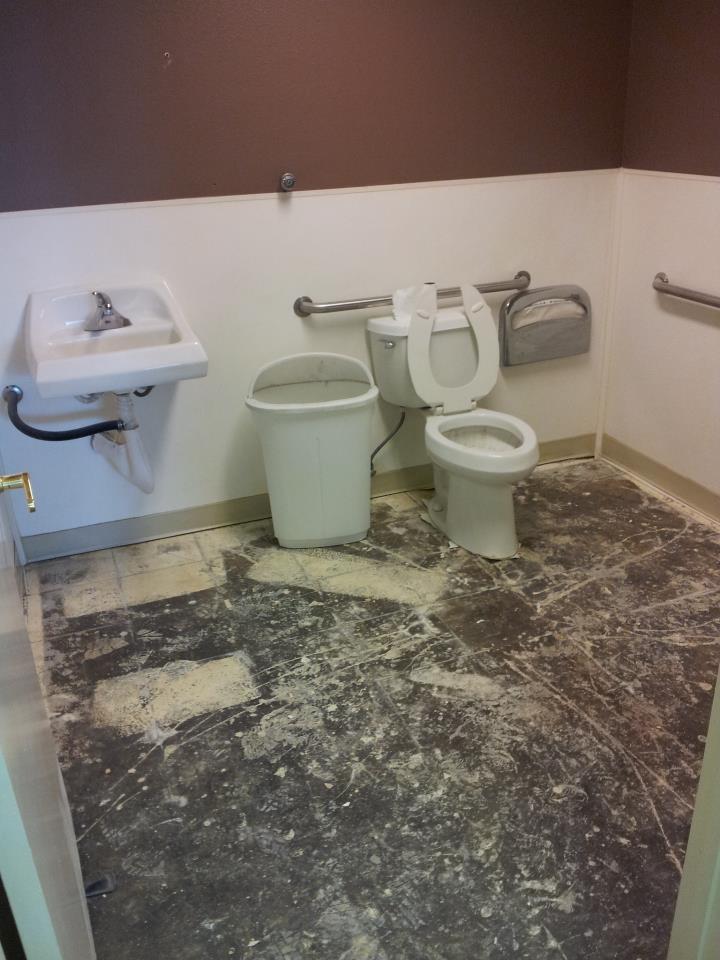 Aug 28th update: Construction on the walls and bathroom continues. Pleased to say the shower water heater is planned to be tankless as of today!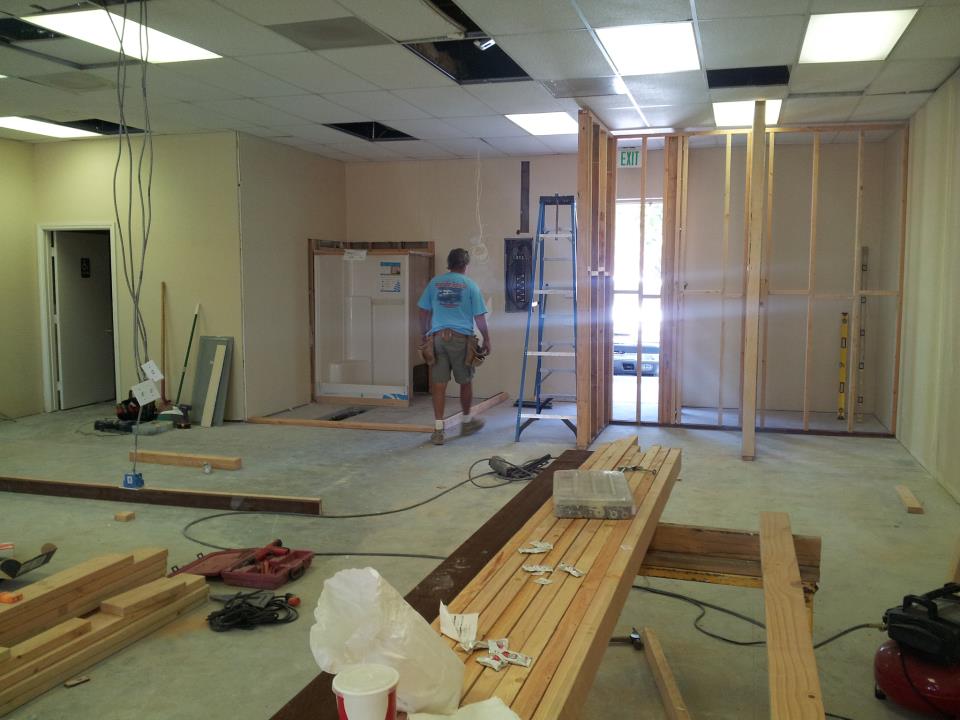 August 31st update: More framing, electrical and drywall. Waiting on some permits for the plumbing for about 5 business days. Bathroom makeover and cosmetic improvements in the meantime.