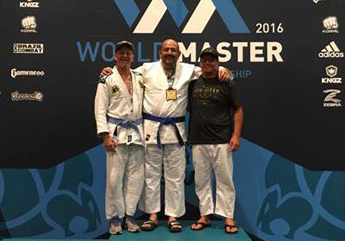 With 1 win, Matt took 3rd place in the masters 5 (50-54!) world championships.
After Steveo took default gold in his masters 6 weight division (55+!) and with 1 win took silver in the absolute.
Though Joe didn't place in the masters 4 (45-50) category this time, he trained very well for the tournament and is sure to rack up the medals in due time.
Steveo, Matt and Joe are an inspiration to everybody at Brea Jiu-Jitsu!