We are OPEN for in person classes as of 6/15/20 and be following this modified social distancing schedule until further notice. See our pinned post on our main page for more details about this program.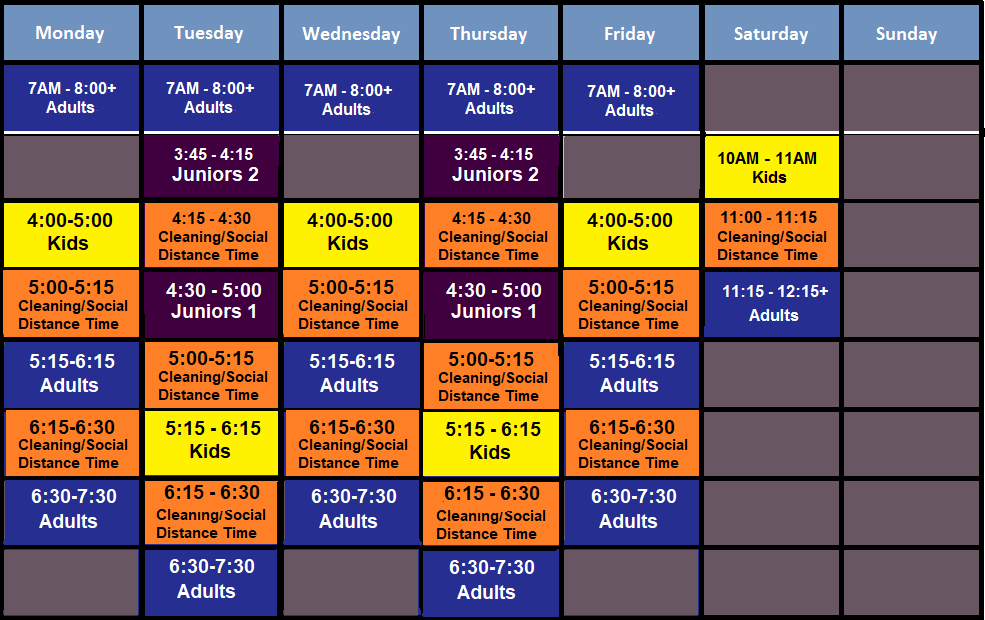 Non COVID-19 schedule: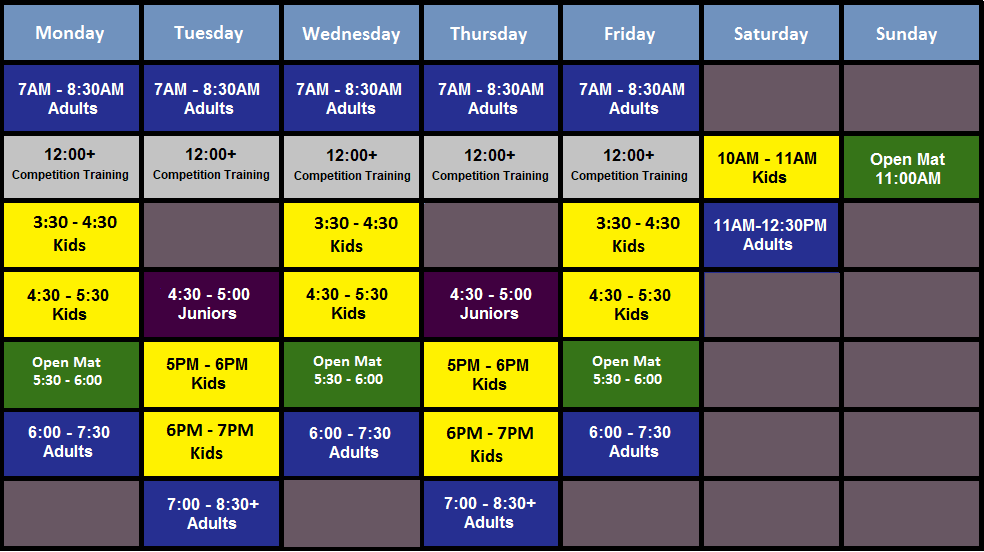 Our usual schedule has been temporarily replaced by our comprehensive no contact/ social distance program. We will resume it as the situation allows.