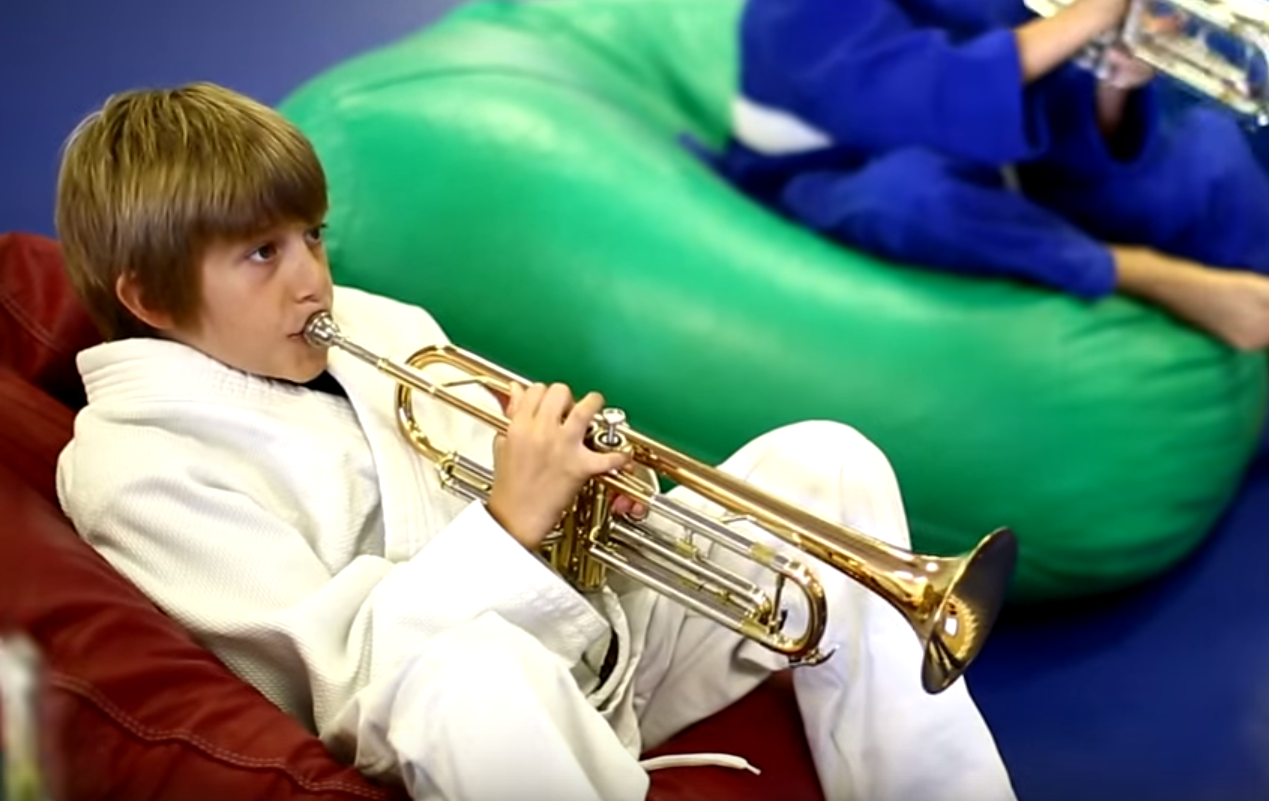 "What? A Brazilian Jiu-Jitsu School Has a Band Program?!"
You read it right! OPrior to opening Brea Jiu-Jitsu, our instructor Dan Lukehart was the beginning band director for all Brea Olinda Unified School District's elementary schools.  After all, his nickname of "TrumpetDan" in the Jiu-Jitsu world is not without reason. Check him out in action!
To keep the music alive, Mr. Lukehart started an after school program which included a band component. For the 2016-2017 year, we are opening this program up to everybody!
Band classes meet Tuesday and Thursday from 3:30- 4:30 at Brea Jiu-Jitsu.
These classes are open to both members and non members of our kids Jiu-Jitsu program.
The first class will start on September 6th and continue until the end of the school year.
Classes will not take place on days that the BOUSD does not have school.
The cost is $75 per student and includes a quality instrument.
Pick up service from BOUSD schools is possible with an application. Please see the information in our school pick up section.
Please send an email to BreaJiuJitsu@gmail.com or stop by to register!